Problem
Upon loading Quickbooks Point of Sale the Payment Terminal integration is present, but not active. This is indicated by the additional "PT-" buttons being completely gray with no letters on them, but still present.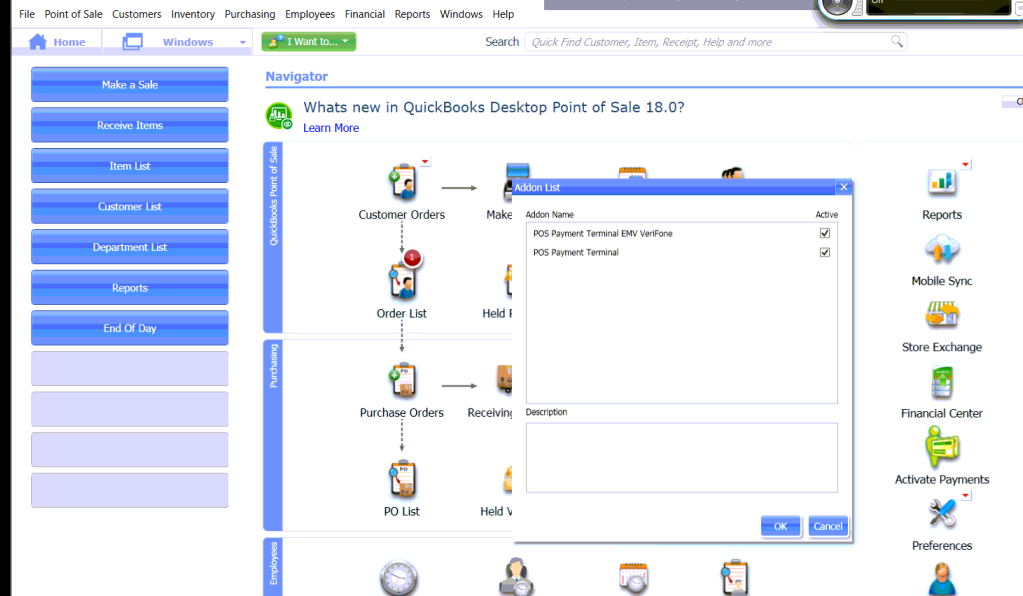 Explanation
Upon boot up of QuickBooks Point of Sale after Windows Updates the Add-Ons do not properly load.
Solution
Restart your Computer
1.Save and Close any necessary programs.
Make sure the first thing you do before restarting is Save and Close and programs you do not want to risk losing data on
2. Restart your computer from the Windows Start Menu.
In the bottom left corner of your screen you'll want to select the Windows start menu button. Then select the Power button, followed by the option to "Restart"
3. After boot up reopen Quickbooks Point of Sale
Once your computer has started back up again and you have logged in open up your Quickbooks Point of Sale and look for the "PT-" buttons again.
4. If buttons are still grayed out restart your computer
If the "PT-" buttons are still grayed out then, following steps one and two once more, restart your computer. It may take several restarts for the "PT-" buttons to appear again.